Pokemon Go Gen 2 Possible Release Date
Pokemon Go Gen 2 has been a hot topic recently. Before it is reported that 100 Pokemon are to be added to Pokemon Go Gen 2. 100 new Pokemon are now referenced in the game code, from Pokedex #152 (Chikorita) to #251 (Celebi). But we don't know the specific release date. Niantic hasn't confirmed yet. However, it seems the released date has been leaked, that Pokemon Go could get a huge December update with 100 new creatures.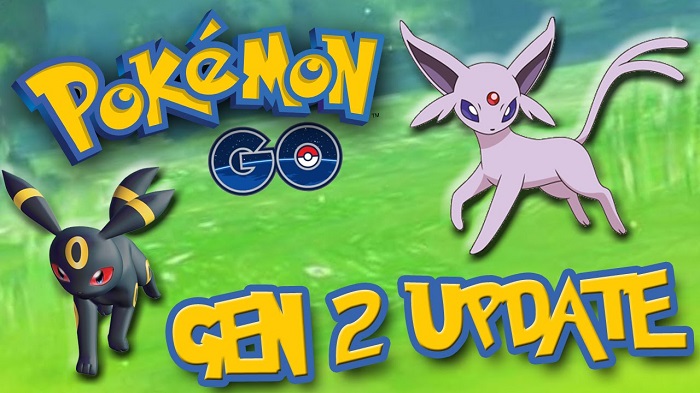 The update will include more than 100 new normal and Legendary Pokemon, player-versus-player battles, raising your critters (like Tamagotchi pets, after the eggs hatch), and trading between players, according to an analysis of the hit mobile game's code by people associated with web scanner PokeVS.
The news is leaked by a self-proclaimed Starbucks employee claimed that an internal memo from corporate revealed that a new marketing campaign would coincide with the release of "Pokeman Version 2" in a Pokemon Go sub-reddit post. I've checked that the post was deleted. It is skeptical the leaked news is convincing.
At present, only Ditto has been released. It can't be sure if the update will come all at once or over time, but the evidence is there. PokeVS showed before-and-after comparisons of the code that indicated where the updates are expected to be implemented. This code could change, but as it is, it shows what's coming. If the news is true, it is definite that the Gen 2 will bring players back. And Mew and Mewtwo is said to be among new legendary Pokemon. The latter first appeared in the original Pokemon Go video game.
Check the video (uploaded by MYSTIC7) to know Pokemon Go Gen 2 leaked news.
So far, there is no comment from Niantic to testify the leaked news. So I guess we'll wait in patience to see. For guys who are still playing the game, enough stardust to assist you to evolve Pokemon, or power leveling as well as rare Pokemon and Pokemon Go account on our website.