Trainers Hatched 87 Million Eggs In Duration Of Pokemon GO Eggstravaganza Event
The Pokemon Go's Easter-Themed Eggstravaganza event which allows players to get double XP and Lucky Eggs while leveling up faster has come to an end.
Recently, Pokemon Go reported that players hatched 87 million eggs totally during the Easter event in its Twitter page.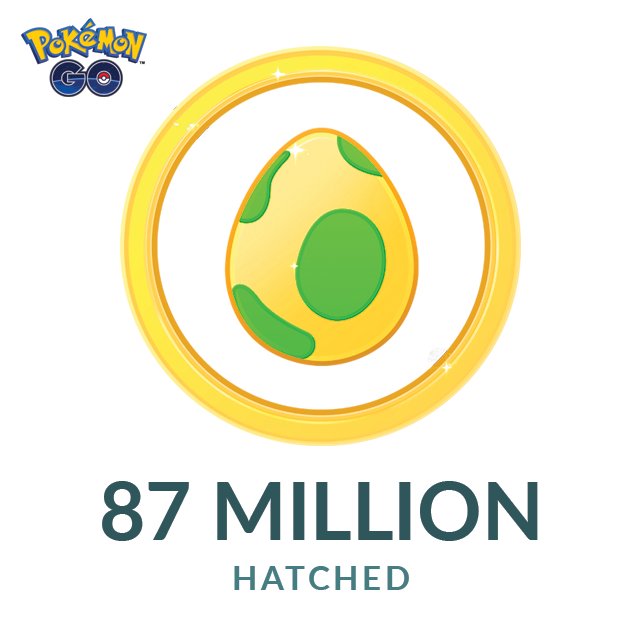 "Congratulations, Trainers. You collectively hatched 87 million Eggs during the #PokemonGO Eggstravaganza!"
Have you hatched enough eggs in duration of the Eggstravaganza event? Finally, Pokemon GO is still a lot more popular and profitable than most people think.
Previous Posts
Updates Expected To Add In Pokemon GO After Latest Event
The game Pokemon GO is very close to its first anniversary since its launch on July 6, 2016. Since the Pokemon Go's Eggstravaganza is over, many trainers start speculating about the game's next event and Shiny Pokemon are expected to flock "Pokemon GO" soon.
Pokemon GO Guide On Gaining More Pokecoins By Gym Team
Pokecoin is the premium currency that you can use to purchase almost all of the Items located in the Shop such as Egg Incubators, Lucky Eggs, Lure Modules, Bag Upgrades and the works in Pokemon Go. Most of the time, if you want Pokecoins, you're going to have to pay for them, and they can really accelerate things if you do.
Related
Pokemon Go - Mewtwo Appears In Raid Battles
The Legendary Pokemon Mewtwo will soon appear in Raid Battles all over the world. Players will soon be able to catch it in Pokemon Go. However, not everyone will get the chance to catch Mewtwo.