Pokemon Go: New Pokemon Promotion Leaked By Starbucks
Accroding to a memo to employees regarding a new promotion, Starbucks managers mentioned an upcoming event that would see the coffee chain collaborate with Niantic for the launch of Pokemon Go "version 2."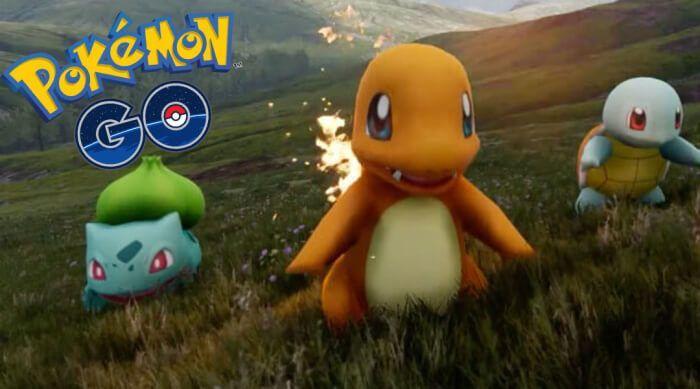 Starbucks updated its retail website with detailed information about an upcoming Pokemon Go event that is set to begin on December 8th, coinciding with a "new update" that will bring "new Pokemon" to the game.
As speculated, a number of Starbucks Stores are to become Gyms or PokeStops. This may also be a way to roll out new PokeStops and Gyms. And having coffee shop gyms will likely help cold-weather players have a more enjoyable gym scene. Starbucks stores will serve a promotional Pokemon Go Frappuccino from December 8th to stir up interest.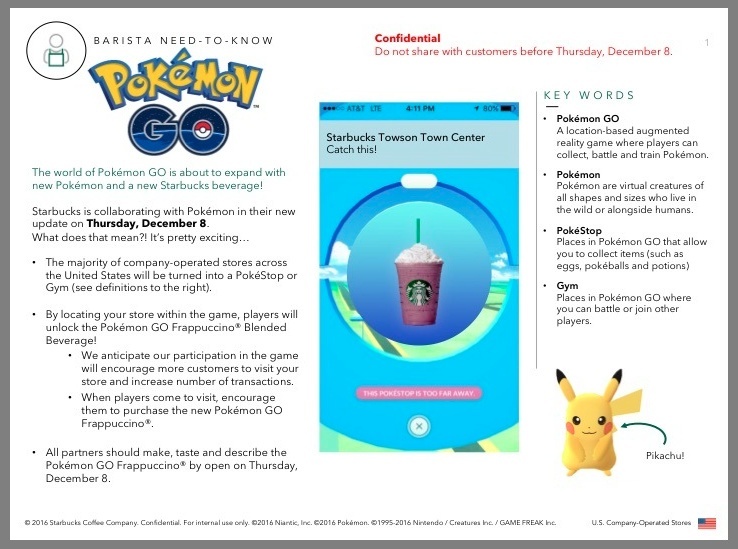 More info shows the promotion will last "until supplies last." It appears the PokeStop/Gym rollout and new species additions being a one-time event and the promo drink lasting until supplies last.
And what worth pointing out is that the client-side code for the next 100 species is already in the app. Data miners recently uncovered that Pokemon Go holds files for Johto region (Pokemon Gold and Silver) monsters deep within its code, despite them not being available in the wild right now. It remains to be seen whether these new Pokemon are indeed those 100 gen 2 critters.
Additionally, none of this has been confirmed by either Niantic or Starbucks. We'll keep you updated with more news regarding the event. Stay tuned!