Incognito And Kangaskhan Are Available In 8 German Cities At Pokemon GO
This weekend, Incognito and Kangaskhan will appear in Pokemon GO in Germany! We'll show you where this happens.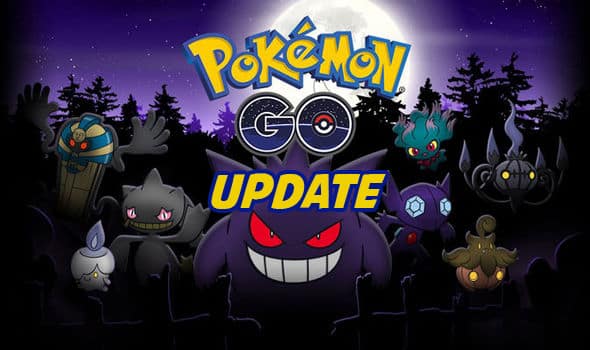 Strong news for the Pokemon GO trainers: This weekend, unusual Pokemon will appear in Europe. Niantic means rare Pokemon like Kangaskhan! This event should be active for a few days and reward you with the rare monsters. We will show you when and where you can meet them.
On the blog of Niantic the developers now announced that we are already expecting a special event this weekend. Some Pokemon, which were rarely seen in Europe, will appear in selected cities this weekend. The monsters include Kangaskhan and Incognito.
This event is expected to last until 21 August, according to the announcement. It is possible that the end date is not quite fixed yet. In addition, at the local Unibail-Rodamco shopping center on the weekends of August 12 and August 19, Lure Modules will be fired. There you should take a closer look at your adventures.
The following cities are participating in this event and can obviously attract the unusual Pokemon:
Vienna, Austria
Prague, Czech Republic
Copenhagen, Denmark
Helsinki, Finland
Dijon, France
Lille, France
Lyon, France
Marseille, France
Nice, France
Paris, France
Rennes, France
Berlin, Germany
Bochum, Germany
Gera, Germany
Leipzig, Germany
Monchengladbach, Germany
Munich, Germany
Oberhausen, Germany
Recklinghausen, Germany
Milan, Italy
Naples, Italy
Rome, Italy
Oslo, Norway
Warsaw, Poland
Lisbon, Portugal
Bratislava, Slovakia
Badajoz, Spain
Barcelona, Spain
Cádiz, Spain
Madrid, Spain
Sevilla, Spain
San Sebastian, Spain
Valencia, Spain
Valladolid, Spain
Stockholm, Sweden
Zürich, Switzerland
Almere, The Netherlands
Amsterdam, The Netherlands
Leidschendam, The Netherlands
Zoetermeer, The Netherlands
Belfast, United Kingdom
Birmingham, United Kingdom
Cardiff, United Kingdom
Glasgow, United Kingdom
London, United Kingdom
Manchester, United Kingdom
Be sure to stay tuned for more Pokemon GO news, tricks, hacks, and cheats.